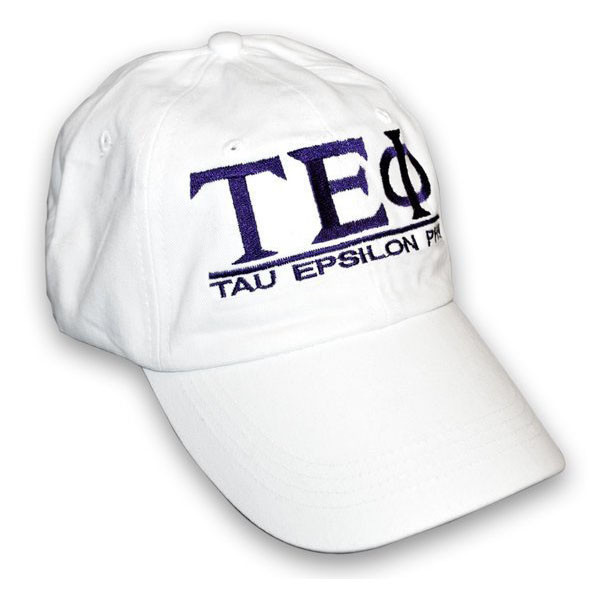 Tau Epsilon Phi
World Famous Line Hat
Let us embroider this Tau Epsilon Phi Line Hat to your exact preferences. After you select the hat color, decide on the thread color for the text (Greek letters and custom message) and the two lines that appear under your TEP letters.
There are countless color combinations you can come up with for this hat. A popular pick is a white hat with purple lettering and black lines, but you can also get a purple hat with white text if you want. These fraternity hats make great presents for new initiates and the price drops to as low as $10 each when you order them in bulk.
You might also like...