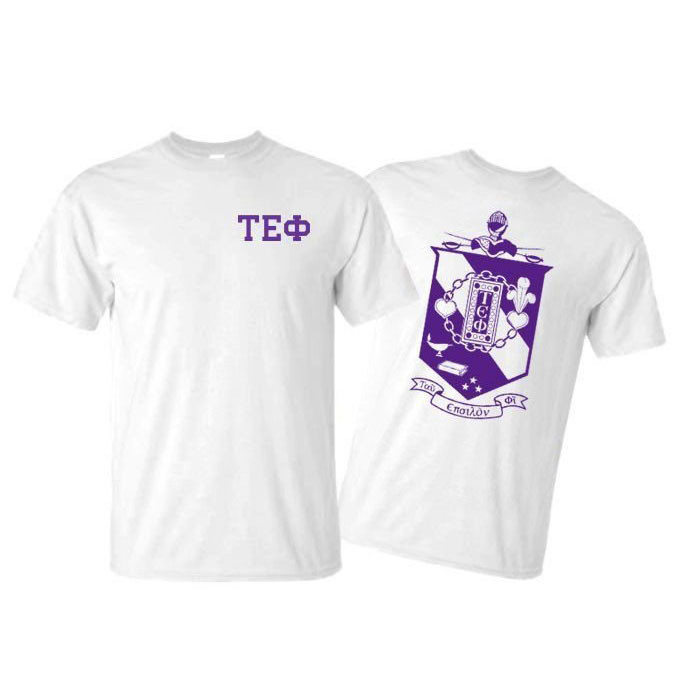 Tau Epsilon Phi
World Famous Crest - Shield Tee
People will see you coming and going when you wear this two-sided Tau Epsilon Phi World Famous Crest - Shield Tee for just $14.95! It's a basic yet quality white tee with a large outline of your fraternity Crest - Shield on the back and your Greek letters printed on the front.
There's no such thing as "too many" frat tees when you're an active Greek in college. With so many things on your plate, including class, study sessions, community service, working out and of course parties, make sure you have plenty of these Crest - Shield t-shirts to wear throughout the semester.

You might also like...