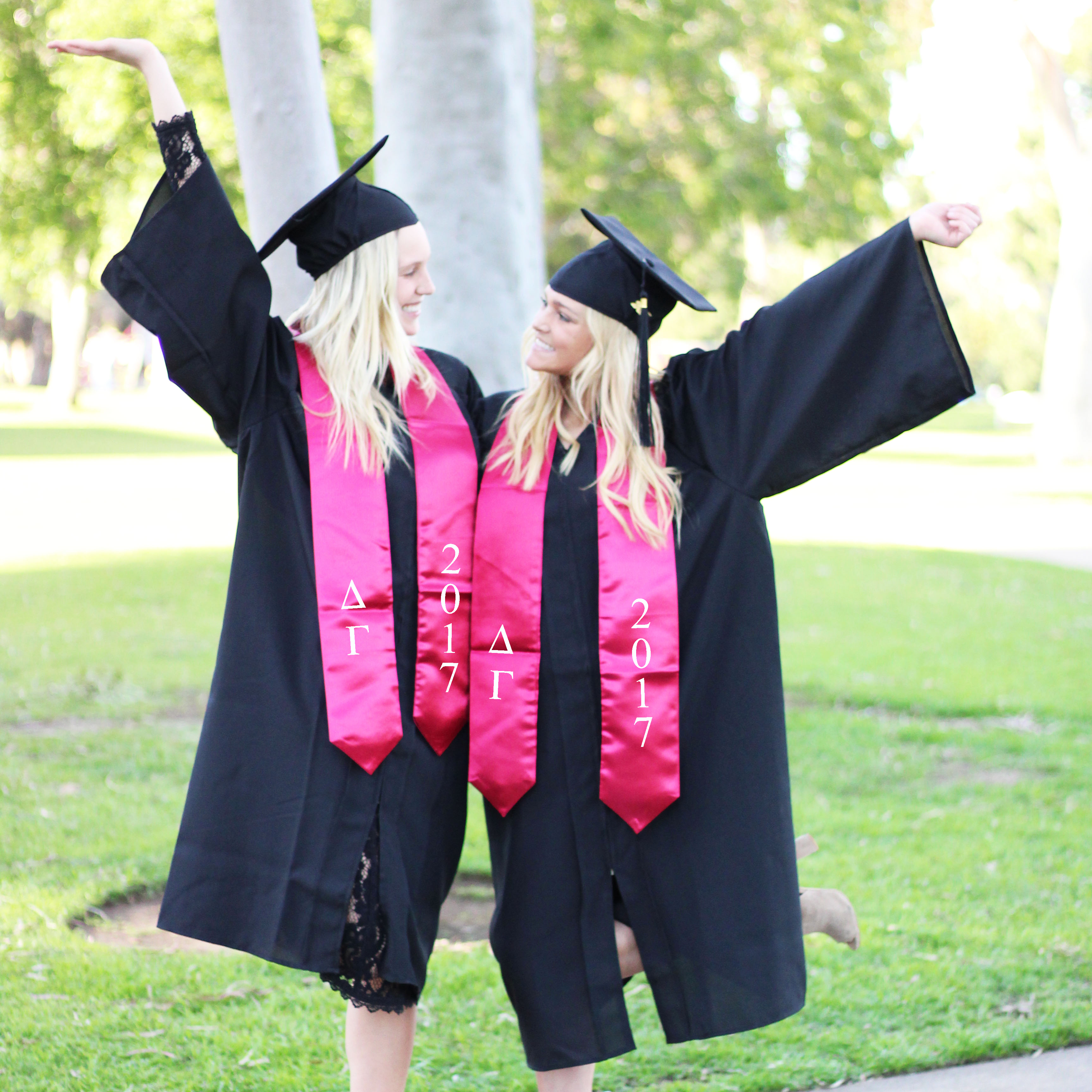 Embroidered Graduation Stole with Year
The Sorority embroidered graduation stole is a perfect way to commemorate your graduation day. Customize this graduation stole, with your letters, graduation year, embroidery color and stole color. Graduation stole is 72" long and made of bridal satin. Available for individual and group orders!
You might also like...