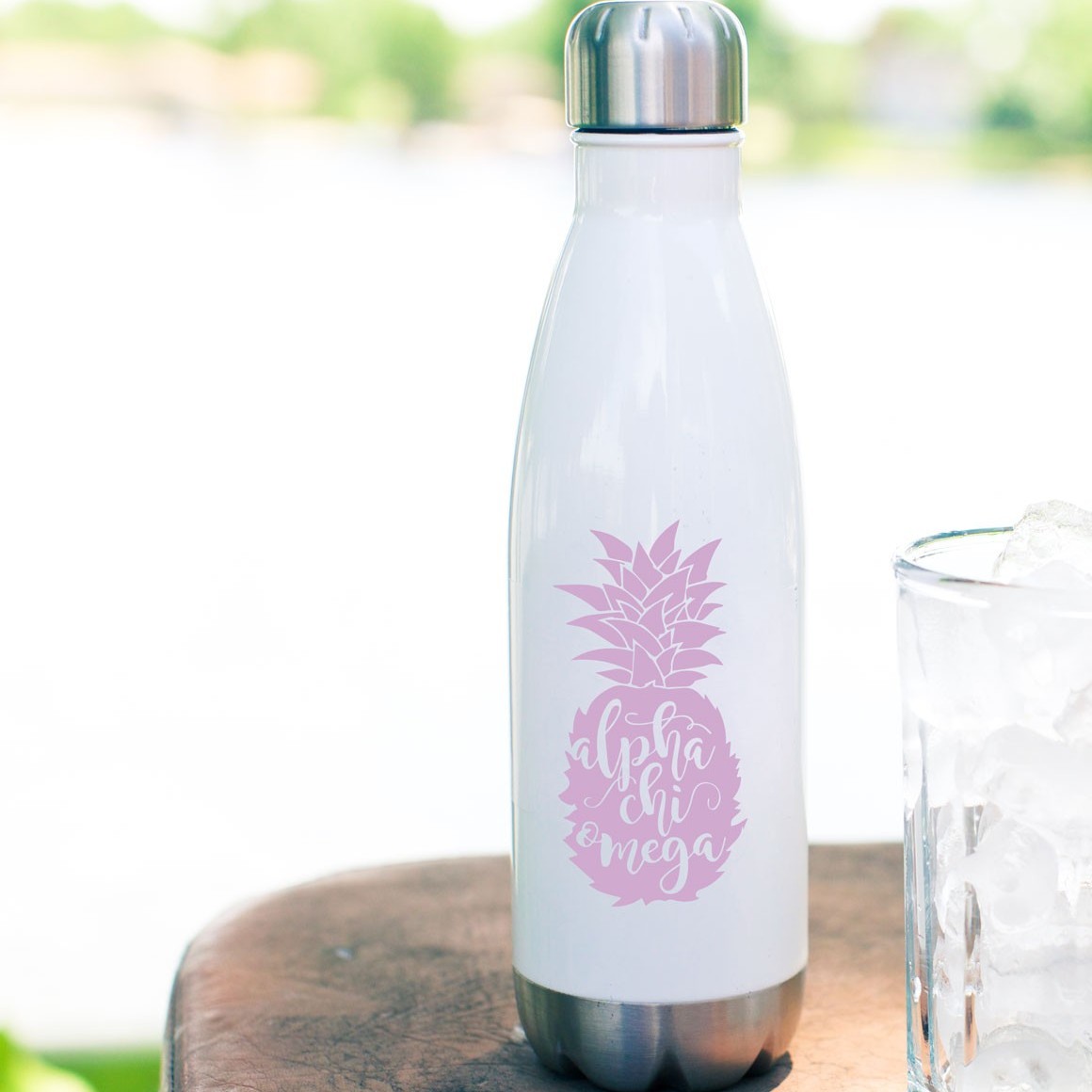 Alpha Chi Omega
Pineapple Shell Bottle
Introducing the Shell Bottle™ by 402ink! An individual 17oz stainless steel vacuum thermal bottle with a printed Alpha Chi Omega pineapple design.
Keep your drink cold for up to 24 hours and hot for up to 12 hours! The double insulated design keeps the outside of the bottle free from heat/cooling transfer while keeping your beverage inside the ideal temperature. The leak proof threaded insulated lid removes the chances of your bottle leaking.
BPA-free
Stainless steel craftsmanship
17 oz. capacity bottle measures 10 3/8" height, 3" diameter
imprint size: 6" x 3.5"
imprint color: Pantone 2562 C
USPS Priority Mail (2-3 Days) shipping is included in the $29.95 price.
Inventory in stock! Will ship within 24 hours of order Monday-Friday
If you would like to place a group order over 24 bottles of this design, contact haley@402ink.com to receive a 10% discount, free shipping, and a free bottle!
You might also like...