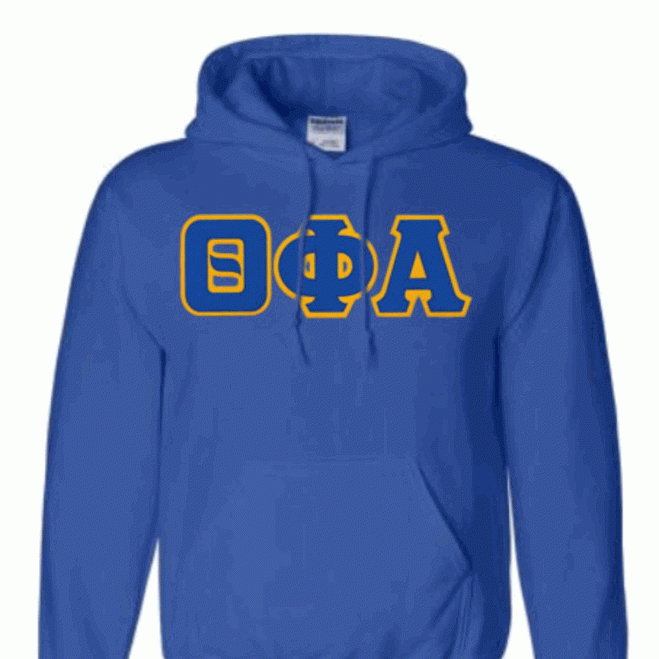 Theta Phi Alpha
Lettered Hooded Sweatshirt
$45.00
Need more than 15?
Add to cart, then edit quantity.
Theta Phi Alpha sorority Lettered Hooded Sweatshirt! Our incredible heavy weight Greek Hooded Sweatshirt for only $40 How can we do this? Easy...As a way to thank our largest groups who purchase from Greekgear.com - we have prepared and prepurchased the 4" Greek letters in your groups colors! Saving time and money! This savings we are now passing on to you! We now give you the choice of Sweatshirt color, but the twill letters will come in your groups colors as we have chosen them. Colors shown are the twill colors your item will arrive in. First color shown is the foreground, 2nd color shown is the background.
You might also like...