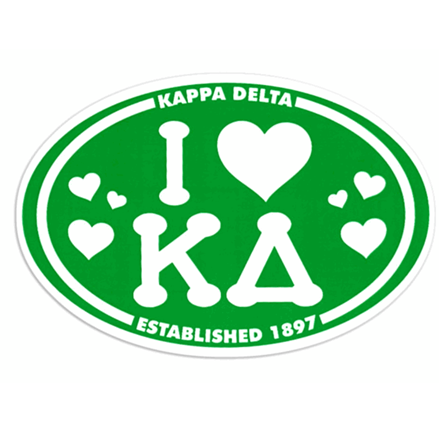 Kappa Delta
I Love Sorority Sticker - Oval
$2.95
Need more than 15?
Add to cart, then edit quantity.
Instantly make anything a part of your paraphernalia collection with this Oval Kappa Delta I Love Sorority Sticker. You can probably think of a few places off the top of your head where it will look great, such as a date book, an iPad case or your bed's headboard.
You might also like...