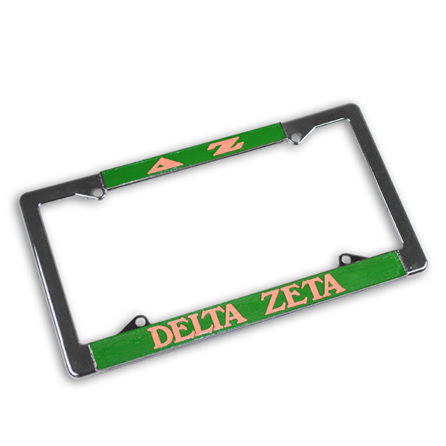 Delta Zeta
Chrome License Plate Frames
$13.95
Need more than 15?
Add to cart, then edit quantity.
Get FRAMED today, but in a GOOD way. These Delta Zeta Chrome License Plate Frames are hot sellers and classic Greek sorority gifts. There's a good chance you've seen a fellow Greek on the road with one of these frames on their cars showing their pride in their organization. Why not you too?
You might also like...